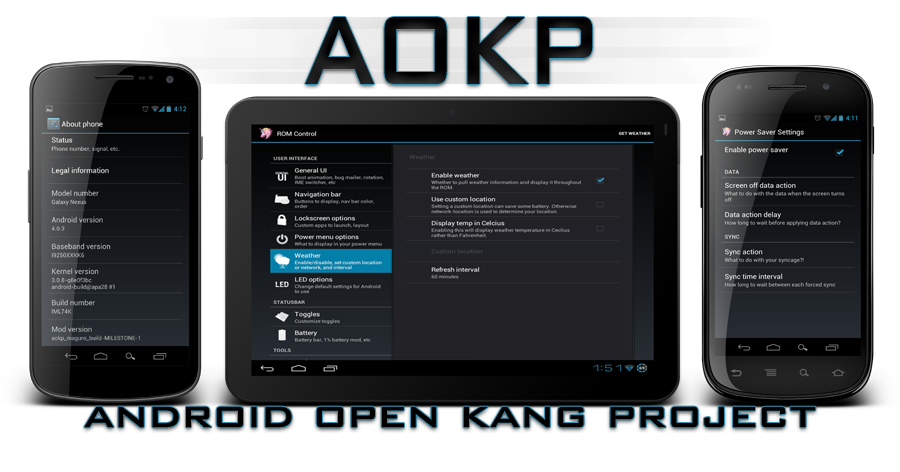 I want to thank CyanogenMod and pershoot for doing such an awesome job on getting ICS on the GTab. This project would be nothing without their contributions. Furthermore, thanks to everyone who donated to me so I can bring AOKP to the Gtab.

Newest change logs are available at the
AOKP site

Make sure you're on the latest CWM

MAKE A NANDROID

wipe data/factory reset in recovery

Flash latest THS build (just to clean up from other devices build.prop issues)

flash AOKP

flash Gapps

reboot
Find latest releases here
[background=rgb(245, 245, 245)].[/background]
Build 4 Here

We spend countless of hours doing this for next to nothing. Posts, views, and donations encourage me, and everyone else who helps out.
Donate to Roman
Donate to Whitehawkx
Donate to Zaphod-Beeble
Donate to ProTekk
Donate to Sethyx
Donate to SteveSpear
Donate to MarcLandis
Donate to Sixstringsg
Donate to AdamtheCashew
Donate to Xoomdev
Donate to Birdman
Donate to Khas'Mek
Donate to Kwes1020
Donate to Nitroz
Donate to JustReboot
Donate to CyanogenMod
Every donation is cherished and loved.
If you'd like to help contribute by writing code, feel free to stop by IRC and talk to us!
Check out the ROM source on
github
. Open source, in the spirit of community kangage.
If you'd like to help with AOKP, please don't hesitate to contact me. I'd love to get as many developers in on this as possible!
submit features or report bugs here
Best way to help out or contact us is via IRC.