My ASUS PadFone 2 was at latest
fw by Lindenburg
(10.4.12.14) and
CWM
and it was running smooth and perfectly, however phone started to freeze sometimes for a few seconds, so I decided to do a reboot. After the reboot, phone hangs at the white ASUS logo during boot and stayed there for 15-20 minutes, until I decided to do another reboot by holding the power button for a few seconds.
Finally the phone simple doesn't turn on, screen stays off, no recovery, no boot, nothing.. the only thing it happens is that device manager from windows 7 (64 bits) just recognizes it as
QHSUSB_DLOAD
device, as you can see below: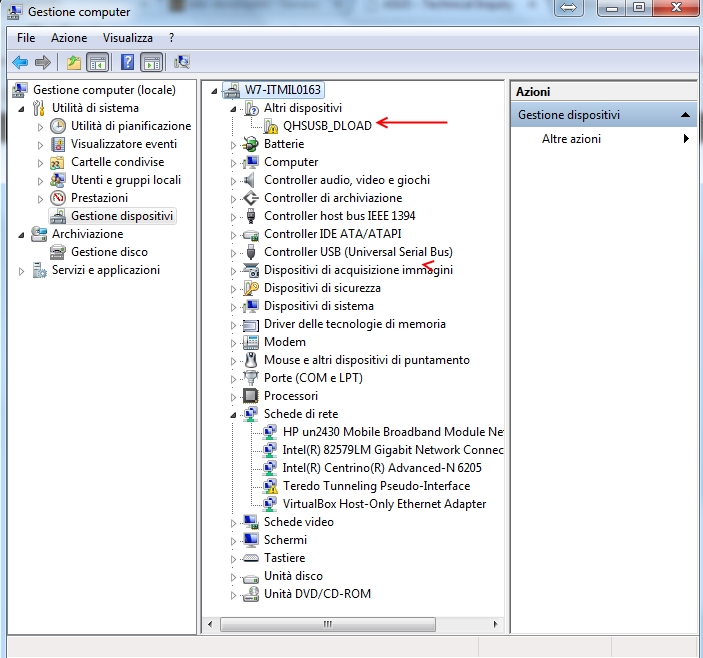 Googling about this error on the internet, I found that some of HTC devices, HP Touchpads, etc already had this error.
ASUS already know about this error that phone cannot boot propertly, it's a know issue, and it has an official note about it on their (taiwan) website:
http://www.asus.com/...Okzw7fDcerZuFoJ
[Announcement] PadFone 2 consumer message

Recently there have been the small part PadFone 2 consumers use the situation can not boot, after thorough testing, we found that a small part of the compatibility problem PadFone 2 old software and memory (eMMC), although only a small part of the machine with this problem, but in order to enable consumers to experience the ease of use, Asus decided to comprehensive free replacement parts (ASUS update software) was in mid-February for consumers purchased on February 28. Please consumers on June 30 call 0800-093456, toll-free service appointment for you, once again thank you for your support and love Asus.
However my phone was bought on the first months of sales 14/Dec/2012 in Switzerland during a trip and currently I live in Brazil (Recife City), so I contacted ASUS Brazilian Support Center and they claim that as the phone was bought in Switzerland I should contact the support from there, but I don't have anyone who can support me there and also I don't speak french. They only give support to devices bought in Brazil from a official reseller.
I thought all of ASUS devices has Global Warranty for a periodo of 1 year. I was wrong!
Many sites of Android fans said something about this issue:
http://www.gsmarena....2-news-5752.php
"Thankfully, ASUS is well aware of this issue and they have released a statement confirming it. The issue seems to be with the firmware and the eMMC on the affected devices but ASUS will be replacing the affected devices. If you have one of the affected devices, you should contact your nearest ASUS service center immediately."
http://geeks9.com/as...cked-padfone-2/
"The management was well aware of the situation at Asus, and they are the subject of the affected devices, and the affected users that was announced with the firmware and eMMC, came to take a statement from Asus allows you to listen to a good free alternative. If you are one of those affected, please contact your nearest ASUS support center as soon as possible."
http://www.androidos...d-padfone-2_232
"ASUS confirmed this problem and released a confirmation, promising to replace the affected devices.
If your device has been affected, you are advised to contact any ASUS service center right away to have your device replaced."
For now, I've an almost dead device and don't have who can help me.
Do you have any ideas? All advices will be much appreciated.
If someone can gimme a functional guide to revive it for sure will receive a donation/gift
THANKS IN ADVANCE!