Works for 480 x 800 Resolution
Boot animation themed like Super Mario...
Didn't get around to making a gif yet... so just imagine in the picture below Mario is repeatedly running across the screen and hitting a coin block. The hilarious thing here is that I really don't like SMB but this idea popped in my head and I ran with it.
Rename to bootanimation.zip and replace the old one. Usually found at /system/media
permissions need to be set at rw-r--r-- or an upside down L on the left side in root explorer if you don't understand that.
Preview: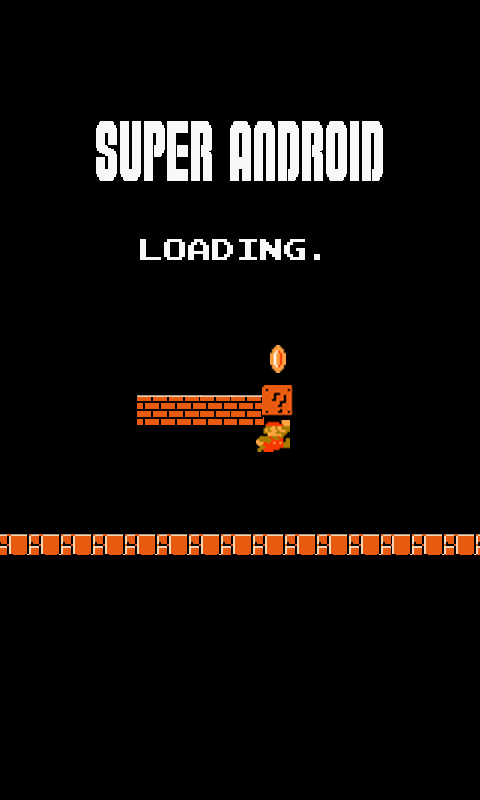 http://www.multiupload.com/RAWAM358T6