·
THEMER/JEDI COUNSEL/GODFATHER of Inversions
This is a pretty cool themed version of Talk for the reason that it's never been done before..We've made transparent versions in the past but the chat screen was still just inverted due to some smali code but I figured it out!.. I released it in the Fascinate section already and I also did the GB version for non-ICS users... I don't have a GNex so TravP tested it for me and it installed perfectly...
I TAKE NO RESPONSIBILITY FOR YOU OR YOUR PHONE
Installation Guide:
FOLLOW PRECISELY
1.
http://bit.ly/403TalkNOmanifestEdit
Download this zip file and flash it in recovery or rom manager... once the device reboots, check your talk.apk and make sure it's working.. it'll be partially themed. If so,
reboot your phone again.
2. Once the phone reboots, download this
http://bit.ly/403TalkTransparent
for Transparent
or this
http://bit.ly/403TalkHoloThemed
for Holo Themed
and flash it in recovery or rom manager.. Once it reboots you should have a fully transparent GTalk.apk or a Holo Themed Gtalk.apk
3. If you lose Talk at any point or just wanna go back to stock, download this
http://bit.ly/stock403Talk
.. it's the stock Talk.apk and flash it
This install method is the only way I got it to work and credits to TravP for collaborating with me on getting this to install due to the weird GApps issues when we touch the manifest.
*known issues*
Only thing I can find is the notification pop up menu.. it's white with black text. We're still looking into this one...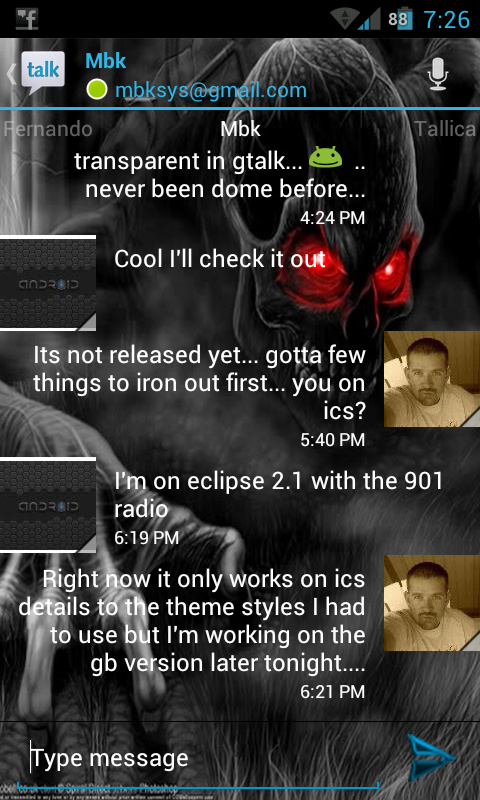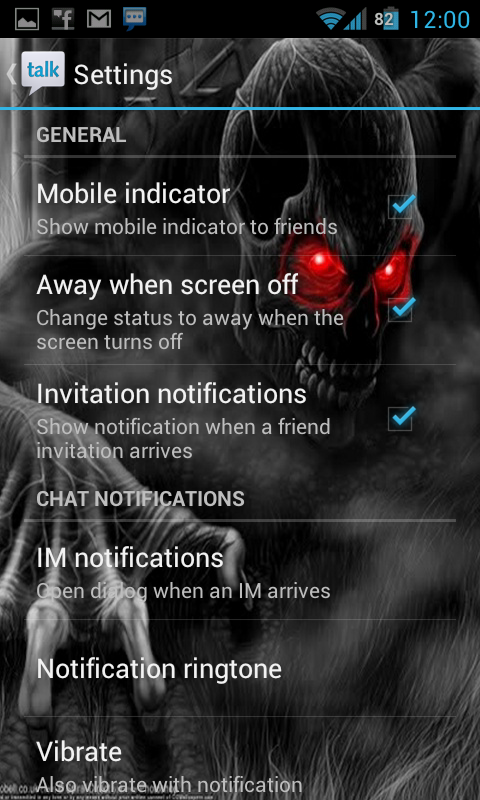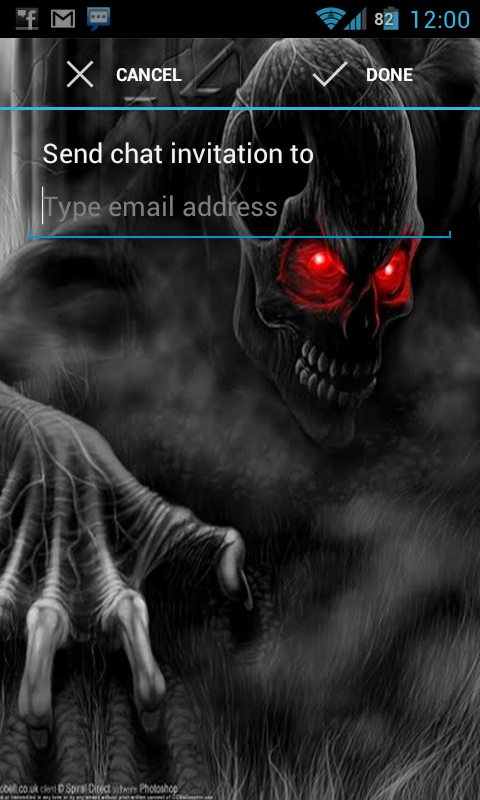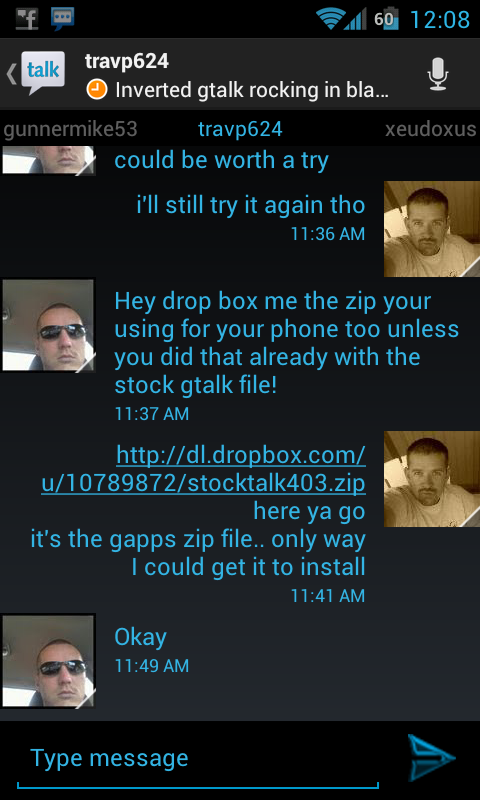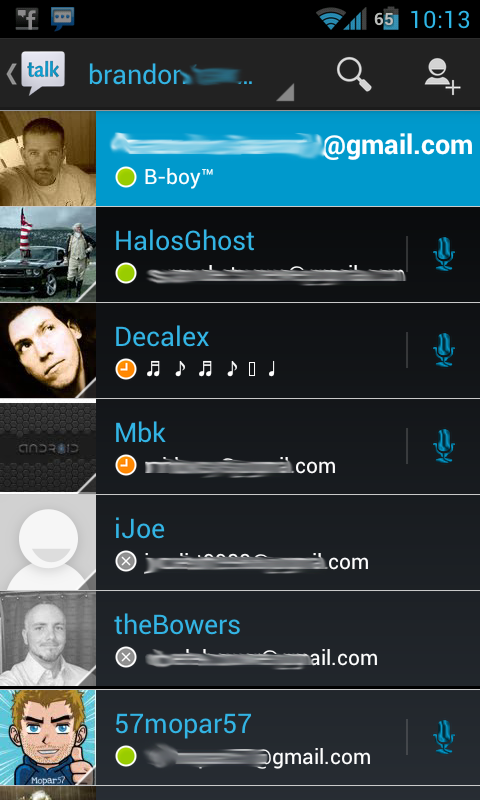 For anyone wanting to know how to get that chat screen transparent:
We edit line 3489 in ChatView$MessageItem.smali to
const v5, -0x100
for a black bg. So I looked up the public ID for Transparent in framework and it's 0x0106000d so I made line 3489 look like this instead
const
v5, 0x106000d
so now instead of pulling an rgb from smali, it's pulling an ID from framework.. Then a few xml edits in values and layouts to complete it and a few png images... Boom! Gotta Transparent Gtalk.... Enjoy!