I'm tired of waiting for Lenovo host cable and that I cannot charge my tablet when I'm connected on the computer...
I want to add ports on the bottom like micro usb, standard dc connector and another one for usb host.
I know there space inside between the prop. connector and the right side. !
I'm compiling a Pinout but need someone that already have a host cable (some EU users receive one).
Please test each pin and post it here !!!
I will update a FULL pinout and pictures when completed
Update: The USB connector has every pins so I will use it !
Left Pic:
TOP (Screen Side)
Right Pic: BOTTOM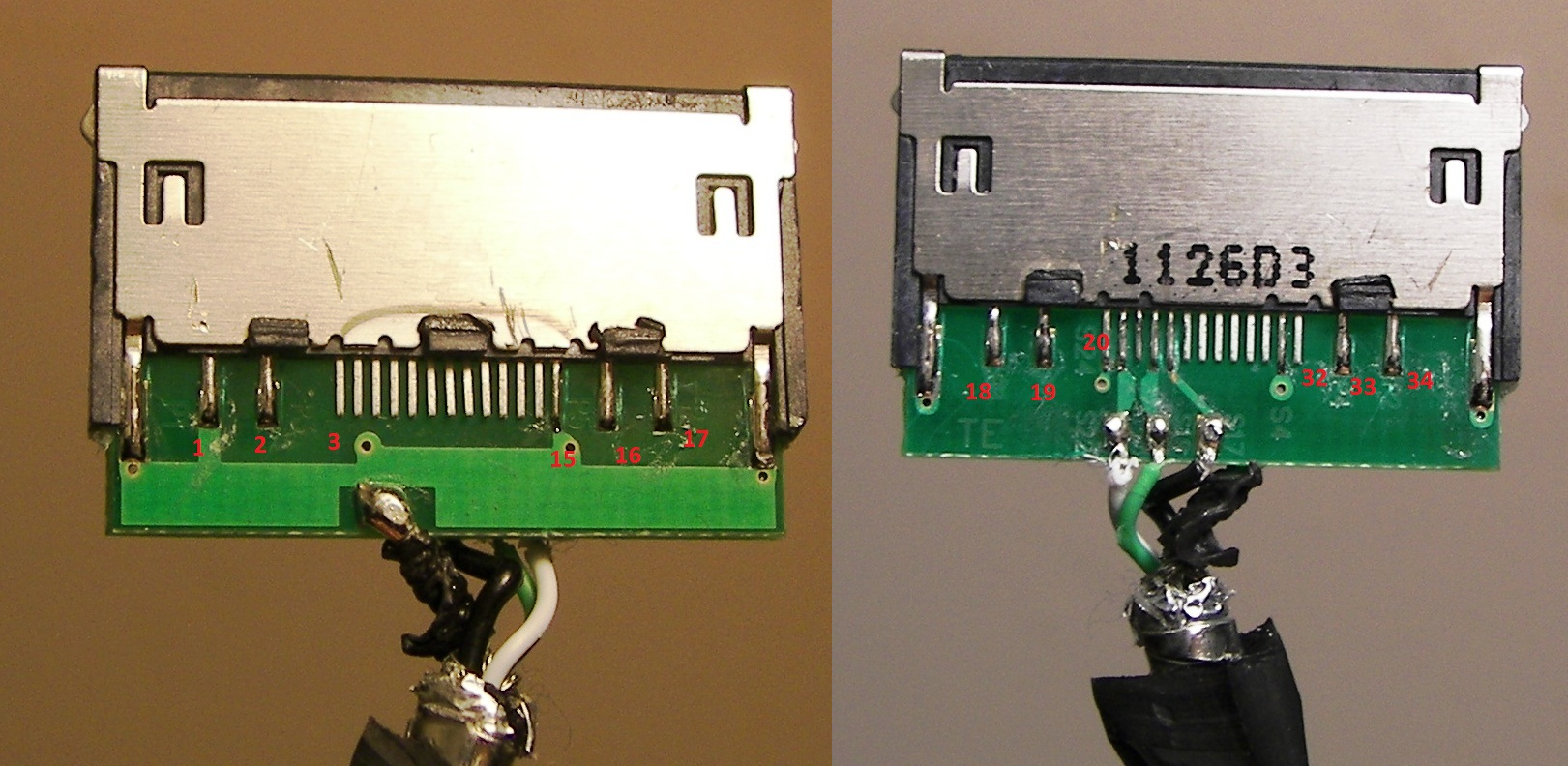 01, 02, 33, 34: GND
07, 09, 11, 13, 28 : GND
17: +3V out when pin 30 grounded
18: +12V in (Charger)
04: Trigger Headphones when Grounded
30: Trigger USB Host ??? Output 3V on 17 when Grounded
31: Trigger USB Client (to PC) when Grounded
8, 10, 12, 14: Possibly Headphones Right, Left, Mic...
15: GND (Trigger ??)
20: GND(Trigger ??)
21: USB Client D-
23: USB Client D+
24: USB GND
There's no +5V out so maybe a trigger activate it !
Thanks for your help !