Okay new rooting method came out,
which you dont need downgrading
1.Download the file from
D
OWNLOAD
here
2. And goto LG hompage and download the right USB driver
3, Setting-application-development-enable USB debugging
and connect USB
Wi-fi has to be off!!!!
4. Run "RunMe_En.bat" from the file you have downloaded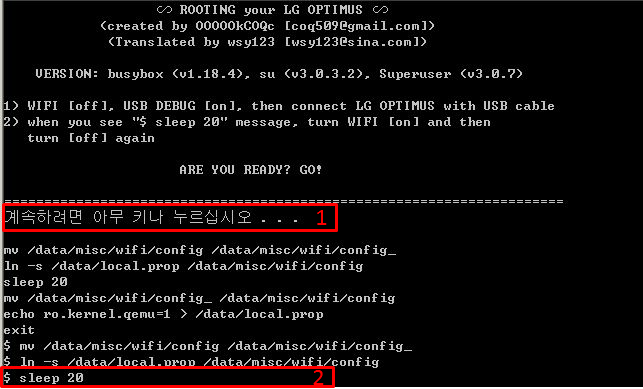 4-1: press enter to continue
4-2: $sleep 20, it will stop a bit, turn on wifi and turn it off as soon as it is on. And wait!!
5. After it will show like this

It says to restart the phone but, just wait, it will restart automatically.
6.After it reboots press enter to continue.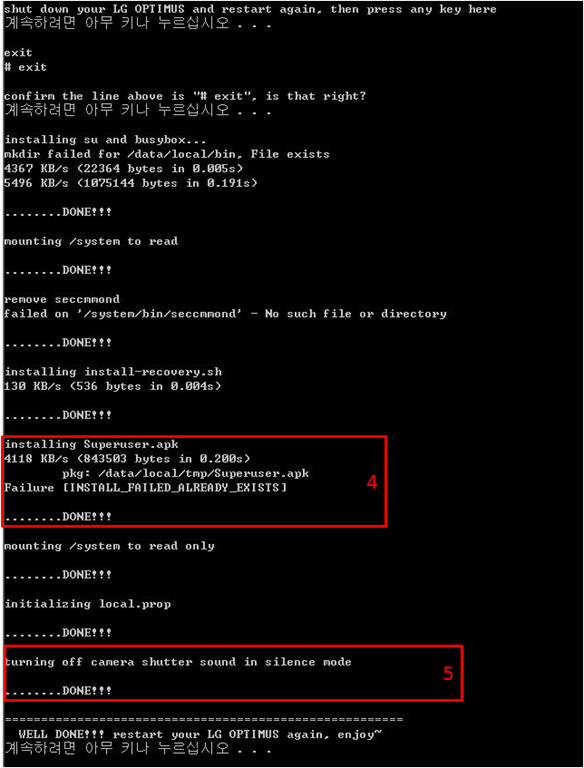 It is done!!!!!!!!!!!!!!!!!!!!!!!!!!!!!!!!!!!!!!!!!!!