New Download Area - and Naming Sequence
​
I have been busy modding several frameworks for people, and I know it's hard to search the pages for the one you may want. So, I have tried to put
​
most of them in one folder on my Box account so check there first before requesting.
​
http://www.box.com/s/6s4mjzpqnxoca9s13cml​
Secondly I will be following a new naming sequence from now on so there is a better understanding to what each file is. The sequence is as follows -
​
(ROM NAME)_(ROM VERSION)_(THEME NAME)_(THEME VERSION)_(SIZE).zip
​
I know there have been alot of navbar mods out there lately, and here is just another to add to the list.
This is a mod for those of you who want to keep your navbar, but want to gain screen real-estate at the same time.
What this does is make your nav bar half the size* (stock dpi) In my opinion it works very well, because you can beat the speed and ease of the actual navbar. At the same time you will have more realestate on your screen but still have access to the buttons when you need them.
*if you have changed your dpi this mod could make the navbar almost invisible. Allthough if you have changed your dpi and wish to have a larger navbar, follow the 'do it yourself' section below and increase the numbers rather than decrease.
My focus on this thread has changed, at first I thought I would just update as the roms/themes did but there are just waaaay too many options out there. So now I have decided to take personal requests from people that don't know how to do the mod their selves, the configurations are endless.
Some users have found 25dip too small, others have found 30-32 to be a good number, and as cupfulloflol suggested, making the portrait bar 30-36 and making the landscape bar even smaller so you can have more room to play your games.
So, if you make a
request
I will get to it as soon as I can and help you in any way I can to get you up and running yourself on making these mods.
Please upload your framework-res.apk from /system/framework (use root explorer to pull the file or ADB - open command window in the folder you wish to keep the file and type, adb pull /system/framework/framework-res.apk) then upload via dropbox or preferred method.
If I seem bored, it's because I am, lol, theres only so much you can do on unemployment.
ADDED BLACK EXODUS R5 AOKP B25 - VERSION- DOWNLOAD BELOW
ADDED NATEMODZ RED CNA 1.4
CHANGELOG
V 0.1
Changed height from 24 to 25 to match the statusbar - looks more uniform
INSTALLATION
Wipe Dalvik
Flash via CWM
DO IT YOURSELF
1) Decompile Framework
2) navigate to res/values/dimens.xml then open with notepad++
3) Change these two lines : I have them set to 24.0 each in this mod.
Code:
<dimen name="navigation_bar_height">48.0dip</dimen><br />
<dimen name="navigation_bar_width">42.0dip</dimen>
Width sets navigation bar width in landscape
Height sets navigation bar height in portrait
4) Recompile
5) Flash
SCREENSHOTS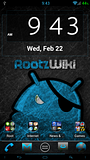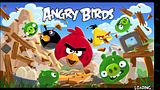 DOWNLOADS
(I have also attached a zip to take you back to stock - But a nandroid would be much better. And backup your current framework-res.apk found in /system/framework)
Apply Mod
AOKP B25
V 0.1
http://dl.dropbox.co...KP_b25_v0.1.zip
BLACK EXODUS R5 (aokp b25)
V0.1
http://dl.dropbox.co...P_25_HPv.01.zip
NateModZ_Red_AokpB25
V 0.1
http://dl.dropbox.co...KP25_HPv.01.zip
NateModZ_Red_Cna1.4
V0.1
http://www.box.com/f...29702/0/comment
Restore File (for aokp b25 only)
http://dl.dropbox.co...rig_nav_b25.zip
CREDIT
Before releasing this mod I did a google search to see if it had been done before and I found
this
link. So I give credit to
gogodu5sU
.