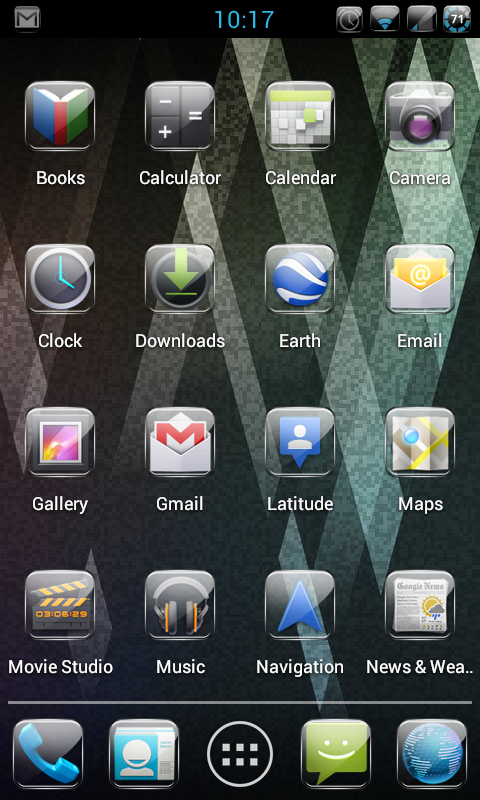 ICED SYNERGY
Paul627g & ZiggSVO bring you Iced Synergy.. Its a "glassed" theme, mildly done so it doesn't chase users away with too much glass effect. This is based on the
Code Name Android ROM only
at this point.
Thanks to the following..
Zigg, my partner... He is there whenever I need something.
jstntp of Team Hydro/Dooderbutt ROM for helping me resolve a make it or break it image issue
Shane6374 for his usual awesome support
Ragnarokx, Cyber Warrior, mclarryjr & Beezy of the AC Staff for their support and giving the thumbs up on the idea of the theme.
Installation Instructions

*** Must be running Code Name Android ROM v1.3.3
1. Download & Place on SDCARD
2. Boot into CWM
3. Wipe Cache/Dalvik Cache
4. Flash the file.
5. Reboot and Enjoy
Download:
Iced Synergy