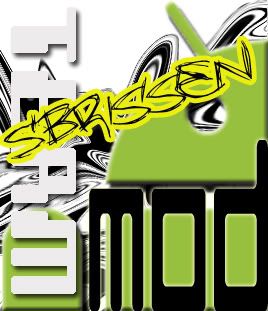 Resurrection 2.0 EH03​
Guilty Parties: Sbrissen and Nitsuj17
​
***we are not responsible for anything that happens to your phone or if your dog runs away from home...you can blame us however if soviet troops parachute into the parking lot of a colorado high school, and you are forced into the woods where you start a small guerilla unit to avenge your family*** ​
*First things first. This is not comrom. That was a collaboration (at least on froyo) amongst 7-10 people, and the choice was made to include many aosp instead of their touchwiz counterparts. This rom uses mainly touchwiz apps (many of which are tw4). Future plans do include a comrom clone though. TSM has branched out and its members have worked featured across several devices and rom types: aosp, touchwiz, sense, blur, et all.
**You will not find any claims that is the greatest rom ever, what you will find is a highly optimized and modded rom, different than anything else available on the i500
**
Highlights:
*EH03 (Android 2.3.5)
*compatible with EH09/EI20/EH03 custom kernels (none included)
*deodexed
*zipaligned
*apns fixed for cs and uscc (hopefully lmk)
*rooted with latest super user 3.0+ (chainsdd)
*busybox 1.19 (adrynalyne)
*SGS2 Touchwiz 4 Launcher from TMO Version (not standalone tw 4.5 apk, this is full integrated into framework!)
*Reboot Options (recovery, reboot, download)
*CRT Screen On and Off animations
*Browser Tab Limits Raised from 4 to 8
*TSM Wallpaper Chooser App (cm-based)
*Davlik Heap is set to 80 (yes its a lot but it seems to cure many tsm parts issues)
*debloated of most verizon specific apps
*dialer defaults to *86 voicemail instead of vvm (djp952)
*appwidgetpicker (boombuler)
*overscroll glow (code from ei20)
*bookmarks removed from browser
*5 icon dock
*5 column app drawer
*download crutch to support more browser download types
*misc prop edits (max window events etc)
*wifi scan interval set to 120 seconds (15 by default)
*latest android market
*stay awake added back into settings
*full battery pop up killed
*slightly modded market ics keyboard added to rom
*location icon removed from status bar
*Numerous SGS2 Apps/Widgets replacing EI20 ones
-AnalogClock Widget (4 diff clocks to choose)
-BuddiesNow Widget
-DualClock Widget
-EmailWidget
-Gallery3D
-Days Widget
-Write and Go
-HomeControllerWidget
-vlingo voice controls (to revert back to google voicesearch, change in settings)
-Digital Clock Widget (sbrissen)
-MyFiles
-SamsungWidget_News Widget
-SamsungWidget_ProgramMonitor and Widget
-SamsungWidget_WeatherClock Widget
-TouchWizCalculator
-both sgs2 weather live wallpapers (beach, windmill)
*TSM Parts:
-12 Pulldown Toggles (selectable, scrollable)
-MIUI Battery
-Change Color In Battery Bar (new in 2.0)
-Hide Clock/AmPm
-Center/Move Clock
-Battery %
-Signal DBM
-Hide Alarm
-Hide USB Debugging
-Hide Signal
-Hide Battery
-Switch pulldown date/time
-Dialcode Hidden Menu
-Phone Answer Type (puzzle/aosp)
-Custom Carrier and Lockscreen Text
-enable volume wake
-disable lockscreens
-lockscreen timeout
-SGS2 music widget on all lockscreens
-lockscreen wallpaper
*10 Lockscreens
-Puzzle
-Glass
-Rotary
-Sgs2
-4 tab
-aosp
-Miui
-epic
-cm7 rings
-honeycomb
Credits:
sbrissen!!!!!!
BrockLeeStoneJones (donated his, at the time, nonfuctional fascinate to me...wouldnt be possible w/o him!)
jpaulwaite (for donating his backup i500 to sbrissen)
omj for launcher2 work, 1337 trollin' and harassing retrokidd on twitter
andmer
imnuts
adrynalyne
djp952 for fixing mms/apn settings for ei20
romanbb for honeycomb lock and im sure stuff that came from edt tweaks
whitehawk for stuff im sure we took from edt tweaks at some point
retrokidd223
dustinmj and superteam for commits for extra hot seats and settings in launcher2 (patch)
gtg465x (eh09 touchwiz launcher, no longer used in ei20)
ccampos784 (powerwashed gps fixes)
jaekar99
obssessed crew for original toggle mod
boombuler for appwidgetpicker
sendan
chainsdd for superuser
untermensch for original sgs reboot mod
nitsuj17 for general failure
Major Thanks To:
jt1134
navenendrob
chopperthedog
times_infinity (squash)
thatdudebutch
bendbowden
Team Kang
the rest of teamsbrissenmod (ever expanding)
dmitt25 for the tsm picture
all the testers
everyone in our secret irc rooms
Code:
[B]1.23.12: version 2.1 up<br />
*patches services.jar for better bln support<br />
*prop fixes to not interfere with kgb kernel memory management<br />
*replace stock verizon bootani with samsung one for those not using custom kernels<br />
<br />
1.10.12: 2.0 Version, based upon EH03 for both cs and uscc i500<br />
*built off of superclean<br />
*more Tw4 themed<br />
*market ics keyboard added<br />
*sgs2 keypad removed<br />
*dialer defaults to *86 vm instead of vvm<br />
*Browser tab limit raised from 4 to 8<br />
*can now change MIUI Battery Bar color in TSM Parts<br />
*ad blocking removed so as not to interfere with apps<br />
*moar prop tweaks<br />
*a few additional sgs2 apps (dont recall exactly atm which are new(er))<br />
*changed default workspace in TW4 launcher so its not a mess on boot<br />
*Resurrection protips widget<br />
*Cm-based TSM Wallpaper App with various wallpapers in it (replaces TW Wallpaper Chooser)<br />
<br />
Old Features (as of EI20) For Science!<br />
*EI20[/B] (Android 2.3.5)<br />
*compatible with EH09 custom kernels (none included)<br />
*deodexed<br />
*zipaligned<br />
*rooted with latest super user 3.0+<br />
*busybox 1.19 (adrynalyne)<br />
[B]*SGS2 Touchwiz 4 Launcher[/B] from TMO Version (not standalone tw 4.5 apk, this is full integrated into framework!)<br />
*Reboot Options (recovery, reboot, download)<br />
*CRT Screen On and Off animations (animations must be on)<br />
*sgs2 wallpapers added to touchwiz wallpaperchooser<br />
*Davlik Heap is set to 80 (yes its a lot but it seems to cure many tsm parts issues)<br />
*apns/mms fixed for vzw (full credit to djp952)<br />
*google docs replacing thinkdroid or w/e office is there<br />
*appwidgetpicker (boombuler)<br />
*overscroll glow (in by default in ei20, thanks samsung)<br />
*bookmarks removed from browser<br />
*5 icon dock<br />
*5 column app drawer<br />
*download crutch to support more browser download types<br />
*misc prop edits (max window events etc)<br />
*wifi scan interval set to 90 seconds (15 by default)<br />
*ads blocked by host file<br />
*android market 3.3.11<br />
*stay awake added back into settings *11.4<br />
*full battery pop up killed *11.4<br />
*popular launchers excluded from task manager *11.4<br />
[B]*Numerous SGS2 Apps/Widgets replacing EI20 ones[/B]<br />
-AnalogClock Widget (4 diff clocks to choose)<br />
-BuddiesNow Widget<br />
-DualClock Widget<br />
-EmailWidget<br />
-Gallery3D<br />
-HomeControllerWidget<br />
-Digital Clock Widget<br />
-MyFiles<br />
-samsung keyboard<br />
-SamsungWidget_News Widget<br />
-SamsungWidget_ProgramMonitor and Widget<br />
-SamsungWidget_WeatherClock Widget<br />
-TouchWizCalculator<br />
-both sgs2 weather live wallpapers (beach, windmill)<br />
[B]*TSM Parts:[/B]<br />
-12 Pulldown Toggles (selectable, scrollable) *new 11.4<br />
-MIUI Battery<br />
-Hide Clock/AmPm<br />
-Center/Move Clock<br />
-Battery %<br />
-Signal DBM<br />
-Hide Alarm<br />
-Hide USB Debugging<br />
-Hide Signal<br />
-Hide Battery<br />
-Switch pulldown date/time<br />
-Dialcode Hidden Menu<br />
-Phone Answer Type (puzzle/aosp)<br />
-Custom Carrier and Lockscreen Text<br />
-enable volume wake<br />
-disable lockscreens<br />
-lockscreen timeout<br />
-SGS2 music widget on all lockscreens<br />
-lockscreen wallpaper<br />
[B]*10 Lockscreens[/B]<br />
-Puzzle<br />
-Glass<br />
-Rotary<br />
-Sgs2<br />
-4 tab<br />
-aosp<br />
-Miui<br />
-epic<br />
-cm7 rings<br />
-honeycomb[/QUOTE]<br />
<br />
11.9 added a patch for our tsm launcher2<br />
*2 or 4 hot seats<br />
*scrollable widgets!<br />
*longpress on icon in dock to assign a new application<br />
*froyo or gingerbread themed icons<br />
*froyo, gingerbread, transparent, or dark dock backgrounds<br />
<br />
<br />
11.7: version 1.2<br />
*stay awake fixed (wasnt working properly in 1.1<br />
*removed bookmarks from browser (will work on more than 4 tabs for the next release) (must wipe browser data to actually show up though :/)<br />
*added 2.3.7 fujutweaks (i dont notice any real performance increase but others do..so meh, wont hurt anything)<br />
*fixed force closes in settings sound, display, and manage apps<br />
*added ability to add 5th app (well 4 plus app drawer) to tw4 dock<br />
*5 column instead of 4 column app drawer<br />
*swapped dialer layout for phone, clear, and messaging...not final but it makes more sense to me <img src='http://rootzwiki.com/public/style_emoticons/<#EMO_DIR#>/ohmy.png' class='bbc_emoticon' alt=':o' /><br />
<br />
11.4: version 1.1<br />
*stay awake adding back into settings -> development<br />
*2 new lockscreens<br />
-honeycomb unlock (romanbb)<br />
-cm7 rings<br />
*12 pulldown toggles<br />
-selectable through tsm parts..all can be shown at once (scroll through pulldown)<br />
-set order of toggles<br />
*popular launchers excluded from task manager<br />
-adw<br />
-adw ex<br />
-launcher pro<br />
-android/gb launcher<br />
-go launcher ex<br />
-touchwiz 4<br />
*updated blocked ad hosts file<br />
*added google voice search back in (fixes issue with cardock/deskdock)<br />
*included multitouch permissions fix (sendan)..helps with google maps freezing etc...but doesnt completely fix<br />
<br />
10.18:[/B] [B]*EI20[/B] (Android 2.3.5)<br />
*compatible with EH09 custom kernels (none included)<br />
*deodexed<br />
*zipaligned<br />
*rooted with latest super user 3.0+<br />
*busybox 1.19 (adrynalyne)<br />
[B]*SGS2 Touchwiz 4 Launcher[/B] from TMO Version (not standalone tw 4.5 apk, this is full integrated into framework!)<br />
*Reboot Options (recovery, reboot, download)<br />
*CRT Screen On and Off animations (animations must be on)<br />
*sgs2 wallpapers added to touchwiz wallpaperchooser<br />
*Davlik Heap is set to 80 (yes its a lot but it seems to cure any tsm parts issues)<br />
*apns/mms fixed for vzw (full credit to djp952)<br />
*6th Toggle added to pulldown (mobile data)<br />
*google docs replacing thinkdroid or w/e office is there<br />
*appwidgetpicker (boombuler)<br />
*overscroll glow (in by default in ei20, thanks samsung)<br />
*download crutch to support more browser download types<br />
*misc prop edits (max window events etc)<br />
*wifi scan interval set to 90 seconds (15 by default)<br />
*ads blocked by host file<br />
*android market 3.2 (from ics leak)<br />
[B]*Numerous SGS2 Apps/Widgets replacing EI20 ones[/B]<br />
-AnalogClock Widget (4 diff clocks to choose)<br />
-BuddiesNow Widget<br />
-DualClock Widget<br />
-EmailWidget<br />
-Gallery3D<br />
-HomeControllerWidget<br />
-Digital Clock Widget<br />
-MyFiles<br />
-samsung keyboard<br />
-SamsungWidget_News Widget<br />
-SamsungWidget_ProgramMonitor and Widget<br />
-SamsungWidget_WeatherClock Widget<br />
-TouchWizCalculator<br />
-both sgs2 weather live wallpapers (beach, windmill)<br />
[B]*TSM Parts:[/B]<br />
-MIUI Battery<br />
-Hide Clock/AmPm<br />
-Center/Move Clock<br />
-Battery %<br />
-Signal DBM<br />
-Hide Alarm<br />
-Hide USB Debugging<br />
-Hide Signal<br />
-Hide Battery<br />
-Switch pulldown date/time<br />
-Dialcode Hidden Menu<br />
-Phone Answer Type (puzzle/aosp)<br />
-Custom Carrier and Lockscreen Text<br />
-enable volume wake<br />
-disable lockscreens<br />
-lockscreen timeout<br />
-SGS2 music widget on all lockscreens<br />
-lockscreen wallpaper<br />
[B]*8 Lockscreens[/B]<br />
-Puzzle<br />
-Glass<br />
-Rotary<br />
-Sgs2<br />
-4 tab<br />
-aosp<br />
-Miui<br />
-epic<br />
<br />
[B]9.23:[/B] Initial EH09 release<br />
*tw4 themed (work in progress)<br />
*deodexed<br />
*zipaligned<br />
*rooted with super user<br />
*busybox<br />
*advanced power options<br />
*newest market<br />
*ads blocked by host file<br />
*permissions fixed for root adb use (imnuts)<br />
*crt screen off animation (must have animations enabled)<br />
*overscroll glow<br />
*sdcard spead tweak (2048 up from 128..must be on kernel that supports init.d scripts)<br />
*aosp lockscreen<br />
*stay awake added back into settings -> applications - > development<br />
*misc prop edits (max window events etc)<br />
*apns edited for verizon wireless<br />
*download crutch to support more browser download types<br />
*gps fixes by ccampos784<br />
*talk2 with video (not sure if it works, i dont use gtalk)<br />
*[URL="http://forum.xda-developers.com/member.php?u=1033039"]modded gtg touchwiz 3 launcher [/URL](transparent app drawer, order app drawer)<br />
*6th toggle added to status bar pulldown power controls (vibrate/sound)<br />
*clean text on toggles (not sound/vibrate though...might have to be hacked)<br />
*google docs replacing thinkdroid or w/e office is there<br />
*[URL="http://forum.xda-developers.com/showthread.php?t=780828"]appwidgetpicker[/URL] (boombuler)<br />
*digital roaming changed to tsm where applicable<br />
*dialer bottom keys remapped by request (voicemail icon does nothing currently, will be remapped to google voice eventually)<br />
*transparent pulldown background<br />
*vm heap set to 48 from 64 (i feel for the amount of memory this phone has 64 is too high)<br />
*full battery popup vibrate and sound killed (will remove entire thing in next update)<br />
*sgs2 wallpapers added to touchwiz wallpaperchooser<br />
*tsm boot ani (jaekar99)<br />
*titanium backup added