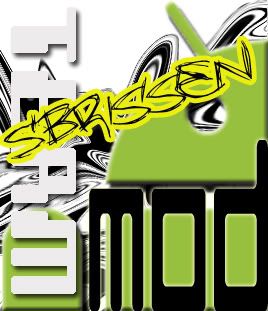 Presents:
GingerBangVanilla
teamsbrissenmod.net
​
Also in Rom Manager!​
***we are not responsible for anything that happens to your phone or if your dog runs away from home...you can blame us however if soviet troops parachute into the parking lot of a colorado high school, and you are forced into the woods where you start a small guerilla unit to avenge your family***​
*The purpose of this rom is to provide some of the nicer features of aosp, while still utilizing sense framework.
Skyraider Vanilla from Ihtfp69 was amongst my favorite og Inc roms and since there wasn't something similar yet I decided to do what I could.​
Features:
(as of 2.0 release 10.3.11)
Based off 4.08.605.3
deodexed
zipaligned
debloated
rooted
4 in 1 reboot
5 column and transparent rosie
customized tsm Launcher2 (omj et all)
*scrollable widgets
*home screen looping
*redraw, launch, and fling speed up
*2 or 4 hot seats
*froyo or gingerbread launcher theme
*customizable apps in dock
location icon removed (not gps)
ads blocked by host file
recent apps removed from status bar
extra quick settings
extra power button quick settings (vibrate/mobile network/airplane mode)
vm heap set to 64
wifi scan interval set to 90
browser edited for 16 tab limit (up from 4)
clear button moved and resized in pulldown
many market apks installed to /data/app for easy upgrading
verizon boot ani removed
dsp manager (cm)
google docs instead of quickoffice
google car home (kept htc carpanel for those who prefer it too)
google +
tibu and rom manager (free) packaged in
transparent pulldown
overscroll glow
***new in 2.0***
extra mods are installed to sdcard/TSMVanillaMods folder: (flash in recovery)
*remove/restore clock to status bar
*remove/restore transparency in status bar (w/ or w/o status bar clock)
superuser 3.0 (official)
stock kernel/boot image for now until times_infinity can fix for 2.3.4 or new source drops
*Kernel Features/Credit
(deprecated, as of 2.0)
milder overlock (up to 1305)
uv -50 across the steps except top 3 are -25
steps: 245, 368, 476, 599, 691, 806, 902, 998, 1090, 1152, 1209, 1305
governors: smartass, conservative, minimax, interactive, ondemand, performance
kernel boots at stock speed 998mhz
(control with setcpu or similar app)
Kernel Source:
https://github.com/squash-/tsm-gingerbang-kernel-vivow
Credits:
times_infinity
for rom help and building the kernel
jcase
for everything he does
rmk
for working kernel source/git for 2.3.3 and his base debloat, which allowed me to start working on stuff before i even had s-off
JsChiSurf
as so many of the mods in the rom are ported from his froyo/evo work
team bamf
(
adrynalyne
,
thatdudebutch
,
erishasnobattery
,
ihtfp69
) for recent apps, clear button resize/change, extra quick settings
extra thanks to
adrynalyne
for all the help hes given me in general and ihtfp69 for crt screen/off on ani which he is allowing us to use, his help, and sense wizardry in general
team douche
(cm) for general awesomeness and dsp manager
sbrissen
for general awesomeness and all his help
dustinmj
and
superteam
for commits for extra hot seats and settings in launcher2
omj
for launcher2 and general awesomeness
chopperthedog
for the above and maintaining/building our website
drellisdee
for his kernel source
greyone
for helping us with stuff
Downloads in 3rd post
Changelog:
10.7: full rom:

*launcher2 fixed (thanks omj!)

-dialer button on launcher now set to use htc dialer, so no need to select new activity

-defaults moved for 2 app dock (was gmail, talk...now phone/browser)

*wallpapers added back in

*cm nexus lwps instead of stock nexus (customizable) credit team douche

*updated a few minor things you wouldn't notice

*remove transparency from pulldown (2.3.4 links the pulldown background and the notifications background as one image...which is annoying and i can fix just dont feel like screwing around with atm)

*fixed "quick settings" text color (left white instead of black accidently)

*accurate batt mod in post#3 for 2.0.1 can still be used (didnt touch framework-res.apk in update)

10.4: added 2.0.1 patch to fix some icon issues, as well as accurate battery mod

10.3: Version 2.0 based off 2.3.4 ota: see features above

*changed in 2.0: fixed microbes lwp fc, updated launcher2 with 2 or 4 hotseats! (omj)

9.9: Version 1.7

*full rom instead of senseless patch

*restore sense mms (aosp was having mms issues)

*remove sense music in favor of aosp music

*crt on/off ani (ihtfp69)

*

kernel changes

:

--Patched to 2.6.35.14

--Added Smartass, MinMax, Conservative, and Interactive Governors

--Added Simple I/O and V(R) Schedulers.

--Enabled TinyRCU

--Added voltage tweaking via sysfs.

Thanks to

drellisdee

for posting his source on github

so i (times_infinity) can see how voltage tweaking via sysfs is actually done.

-compiler flags and optimizations

*Initial Release

Based off 3.02.605.1 (sense 2.1)

vanilla version of tsm gingerbangvivow here

custom kernel* (see write up below)

deodexed

zipaligned

debloated

4 in 1 reboot

location icon removed (not gps)

ads blocked by host file

recent apps removed from status bar

extra quick settings

vm heap set to 64

wifi scan interval set to 90

aosp lockscreen

aosp music

aosp filemanager

news/weather widget

microbes lwp

all sense widgets removed

white cm6/aosp theme

browser edited for 16 tab limit (up from 4)

browser bookmarks removed (only will show after data/wipe

clear button moved and resized in pulldown

newest market and google apps

app widget picker (boombuler)

many market apks installed to /data/app for easy upgrading

verizon boot ani removed

custom tsm boot ani (credit jaekar99)

downanimation support

dsp manager (cm)

pulldown carrier text changed to VivoW from VZW (required sys ui additions, not eri.xml)

google docs instead of quickoffice

google car home

google +

tibu and rom manager (free) packaged in

transparent pulldown

crt screen on/off animation, full credit to ihtfp69 for making it work on the inc2 and for allowing us to use it!

overscroll glow