I am posting this rom here for the people of rootzwiki to enjoy. I did not make this rom nor do i take any credit for anything in this rom. The creator of this rom is strongsteve over from xda and he has given me permission to share it here with others.

Original thread found here:

http://forum.xda-dev...d.php?t=1323763

-

ROM is:



- Base is Stock EL29 [ OS 2.3.6 ] - Thanks

Calkulin


- Completly

ODEXED

system for smooth speed and optimized Dalvik
-

VERY BLUE themed

...

if you don't like blue, this rom is NOT for you

. Please do NOT ask me to make other colors
- 1x/3G Mod - Thanks

Nivron


- Hotspot Hack 3g/4g - Thanks

Necrosan

and HUGE thanks to

Maddoggin

for 4G with hotspot
- No CIQ natively - Thanks to Samsung
- zImage - Rogue Stock EL29 v1.1.4 - Thanks

Steady Hawkin


- Odexed LauncherPro included in system/app if you choose to use it
- Odexed GoLauncher included in system/app if you choose to use it
- Start up sound removed
- Charger plug-in sound removed
- DRM removed
- Rotation Mod (Removed because of issues) FLASHABLE ZIP ATTACHED Beware it may cause inverted images
- dexopt-wrapper binary placed in system/bin for easy odexing from terminal
- Odexed Silent Camera with volume rocker shutter
- CRT Animation
Download/Install Spare Parts, Set Transition Animations to FAST, Window Animations to FAST for NO CRT - - NORMAL for CRT
- Extended power options (reboot, recovery, download) - Huge thanks to

Crawrj

for helping me with this!
- MMS with 2MB Limit and Compression - Thanks

Calkulin


- UA Browser Mod allows for desktop or mobile browsing - Thanks

nobrakes


- TouchWiz launcher displays 5 dock icons & 5x5 app drawer - FULL Credit goes to

Calkulin


- Several apps themed with Blue icons
- Samsung Galaxy S2 Boot and Shutdown Animations
- Extended Toggles including 4G - Thanks

gtg465x


- PNG Optimized

Big Thanks to

chogardjr

,

overstew

,

rujelus22

for helping with many of the blue images
Also Thanks to

sycobob

,

tommytomato

,

chogardjr

and everyone that stays true to an odex'd system

Q: Wait! I thought you couldn't Mod or Theme an odexed ROM??

A: Wrong!!

Q: Is Odexed really faster?

A: Yes.. but I'm not looking to argue about it. Its made odexed stock for a good reason.

Q: How do you get deodexed mods to work on an odexed rom?

A: dexopt-wrapper

Q: How do I change to LauncherPro or GoLauncher?

A: Clear defaults for Touchwiz Launcher in applications

Q: Should I odex my launcher?

A: Ideally.. Yes ; Necessary? No

Q: Why do you not block ads with a host file?

A: There are several free apps in the market to manage and update your host file

CHANGE LOGS: Updated 1/21/12:


-Changed to EL29 Stock Base




-Changed zImage.. see above




-Market is awesome inverted black/blue by rujelus22



Updated 1/22/12:


-Fixed MMS batch delete black on black




-Changed to ICS emoticons in native SMS/MMS

Updated 1/28/12:

-Data tweaks
-GPS tweaks
-Tons more blue in framework-res, TWframework-res, mms, musicplayer, soundplayer, videoplayer
voicerecorder, contacts, dialer, systemui (signal icons), .. more..
-Put in place original Galaxy SII start up animations for kernels without start up support​

Updated 1/29/12:

-Redid DidgitalClock widget

-Did some work on Browser

-Backed off on some blue with sub headers

-PNG opting

Updated 2/3:

-Reverted back to Chris' stock CWM EL26 kernel (better battery life and performance)

-A lot of work to Contacts, Phone, Email, others

-A lot more blue; a lot less green, orange, and grey

-PNG opting and ZipAligning more

-Special Sauce ringtones added. "One Missed Call" set as default

-VVM status bar icon changed and more blue added

-Few more blue Icons

-some languages removed out of some android packages

-new spinners and progress bars

Updated 2/5/12:

-Fixed major problem with Settings.apk

-Tons more blue menu icons

Updated 2/8/12:

-Updated and themed Sprint VVM T.5.2.0.26

-Updated GoLauncher to 2.78

-LauncherPro users.. You want this

-More Opting

-More theming to several system apps

-More blue menu icons thanks to pjjohn73

-Just update.. don't question it

Updated 2/17/12:

Update includes aesthetic changes to the following:

TWframework-res, framework-res, Gmail, YouTube, Job Manager, Swype,

Calculator, Gallery3D

Updated 4/11/12:

-Still rocking solid Gingerbread

-Beats Audio added

-QuickPic themed, odeexed in system/app

-Many more theme changes

-Several apps updated

SCREEN SHOTS: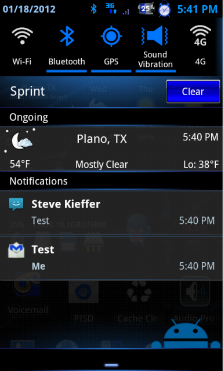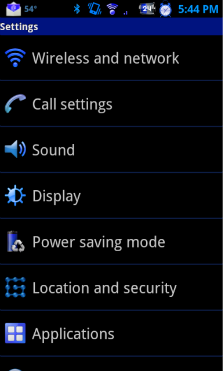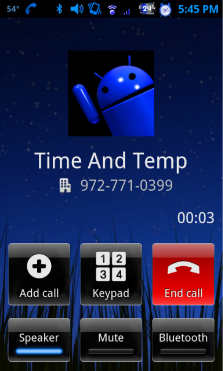 DOWNLOAD
MD5 CHECKSUM:
A5513182EFE6359543903B708CB1871D
Thanks to mavd5831 for hosting
Thanks to pjjohn73 for helping out with some of the apks
Check original thread here to see if Rom is up to date :
http://forum.xda-dev...d.php?t=1323763
If you enjoy my rom, feel free to buy me a beer
and please support the folks that I thanked above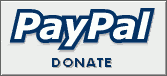 Donation link is for strongsteve and his paypal.