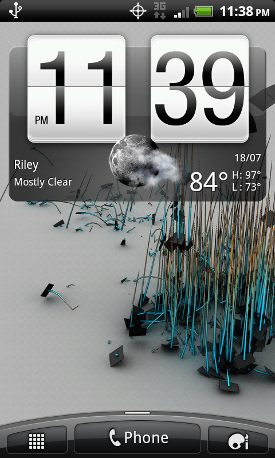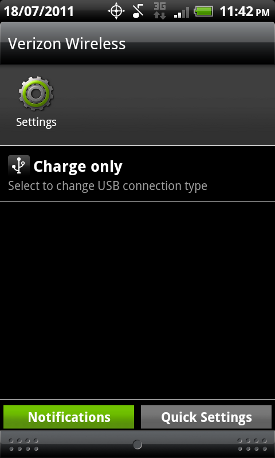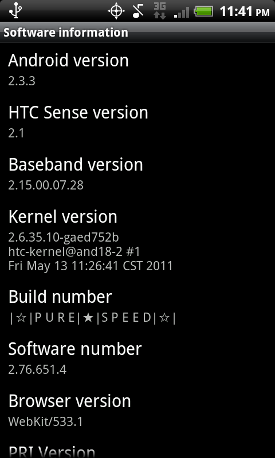 Copyright 2011 wildstang83

Licensed under the Apache License, Version 2.0 (the "License");

you may not use this file except in compliance with the License.

You may obtain a copy of the License at

http://www.apache.or...ses/LICENSE-2.0

Unless required by applicable law or agreed to in writing, software

distributed under the License is distributed on an "AS IS" BASIS,

WITHOUT WARRANTIES OR CONDITIONS OF ANY KIND, either express or implied.

See the License for the specific language governing permissions and

limitations under the License.
About the ROM
Based off of the latest Official OTA: 2.76.651.4 for the EVO Shift 4G (Speedy)

I have simply ported it to the Dinc.

This ROM is pure and bone stock. It comes as it did Over-The-Air.

This ROM is so close to perfect.

SPECS:

Android™ 2.3.3 (Gingerbread) with HTC Sense™ 2.1.0.0

-DeSPRINTed

-Deodexed

-Rooted

-Optimized all apk .png that could be optimized

-720p Recording and playback (Should be flawless now)

-MMS, SMS (Thanks newtoroot)

-Data

-Calls

-Full Sd Card, eMMC mounting

-Everything rotates as it should Except the launcher. Left out that feature because most people don't like it.

-Stock Sense lockscreen

-Stock bootanimation with stock bootsound

-Youtube works correctly now Thanks Joel!

-Added Wireless Tether

-HTC Hub works

-Netflix works!!!

-Music playback from eMMC works properly (

I stand corrected. Although I got this fix from NilsP, I also am giving credit to Chingy and newtoroot

)

-4G settings removed Thanks Joelz for pointing me to the Desire Z OTA

-Call roaming guard removed Thanks Joelz for pointing me to the Desire Z OTA

This is a very quick ROM out of the box and it will only get better.
INSTALL INSTRUCTIONS
NOTE:
DO NOT INSTALL THROUGH ROM MANAGER
. This will cause issues.
1. wipe data/factory reset
2. wipe cache partition
3. Scroll to and select "advanced"
4. wipe Dalvik Cache (Wipe this one 3 times)
5. wipe Battery Stats (Optional)
Flash the ROM, reboot and enjoy!
If you like the work I put into this, please rate my thread and press thanks!
DOWNLOAD
Additional Thanks
newtoroot:

Base instructions for porting and helping with broken things. Been there for me from start to finish

JoelZ9614:

Additional port instructions. Always on gtalk answering my dumb questions, lol

nyterage:

Had an issue with my updater... until he fixed it. Good eye and quick on the script

o0 DIDDY 0o:

Always been awesome and always flashing my junk, lol Thanks Diddy!

Conap

- helping me get my updater-script fixed and always being there to answer my questions, thanks!

Gnarlyc

- helping me grow my curiosity in developing for Android and always pushing me in the right direction, thanks!

Team ADX

- taking me in and showing me the ropes, thanks!

Cyanogen

- I'm a huge CM fan!

presto aka nello!

- for always being a true friend and lending me an ear when I need somebody to drunk dial, lol. Love you brother!
CHANGE LOG
19Aug2011

Updated to new kernel, libs, hw, firmware, modules. Is smoother but still has caller ID on lockscreen issue. Also working on 3G icons disappearing after toggling Airplane Mode on and off. Data is connected, just isn't indicated. This is a huge update. However 9 won't be far behind. V8 DTR is compatible with 8.5.

19June2011

Initial Port

20June2011

Added fixes for: Camera, Hotspot Tweak, eMMC Mounting, Verizon Market

22June2011

Currently rebuilding the ROM from the ground up.

25June2011

Completely new build. Fixed everything except landscape rosie and netflix.

29June2011

Fixed G sensor

Update to System info

Browser Homepage set to Google

Hidden system stuff tweaked for verizon.

7July2011

Fixed Weather

10July2011

Rebased with my source

Added CRT animations

Added Overscroll effect thanks Wdfowty for the tip!

Removed Explorer

Added ES File Explorer

Reset app drawer to paginated veiw

Added VR Superwipe

Theres more... just can't remember.

14July2011

Ubdate to V6

15July2011

Updated to 7

eMMC music playback fixed Thanks NilsP, Chingy and newtoroot

Upgrade to 4 bar sig for better accuracy...Thanks Nils

Update to system settings

No more 4G junk

Removed VR Superwipe

Updated market

Updated maps

Re added wireless tether

Decompressed to "0" on some system apps

Rezipaligned

NO MORE CALL GUARD

Fastest build yet

This is a major update.

18July2011

Ram Optimizer script added for more speed Thanks Juwe11 for the script!

Included app SD Speed Increase for faster SD R/W speeds

Updated host file for no ads

Added Blue Sea LWP

More Quick Settings with Sliders Thanks Joel!

Fixed Youtube Thanks again Joel!