Mod
Type:
: Theme
Difficulty:
: Easy
Mod
Base:
: Other
Mod
Status:
: Alpha
Apply
In:
: CWM Recovery
Requires
Root:
: Yes
Optional:
: Themed
Android
Version:
: 4.0.3 (ICS)
Source:
:
Hi everyone, I am kwes1020, Kyle or kwesley snipes as roman likes to call me. I am one of the original members of Team Kang (we brought you the wonderful world of AOKP). We never imagined the ROM would blow up the way it has, and I can say we are all very proud of the work we put into it.​
This is one of my many themes I have spent alot of time on. It is still in its very early stages for the Galaxy Nexus. So you can expect some rough spots here and there. It will only continue to get better​
I, Team Kang, AOKP, or RootzWiki are in no way responsible for what you choose to load and do to your device. You choose to flash something then you chose to take the risk!!!​
THIS IS ONLY COMPATIBLE WITH AOKP MAGURO MILESTONE 4!!!! I WILL UPDATE IT ASAP TO OTHER BUILDS.
​
Right now the theme only includes:​
Framework-res​
SystemUI​
Keyboard​
Contacts​
Camera​
Not all the apps are completely finished yet that is why this is an alpha release.​
Here are some rough screenshots to give an idea of what it looks like. I will make a prettier presentation later, as I have spent over 14 hours on this today already.​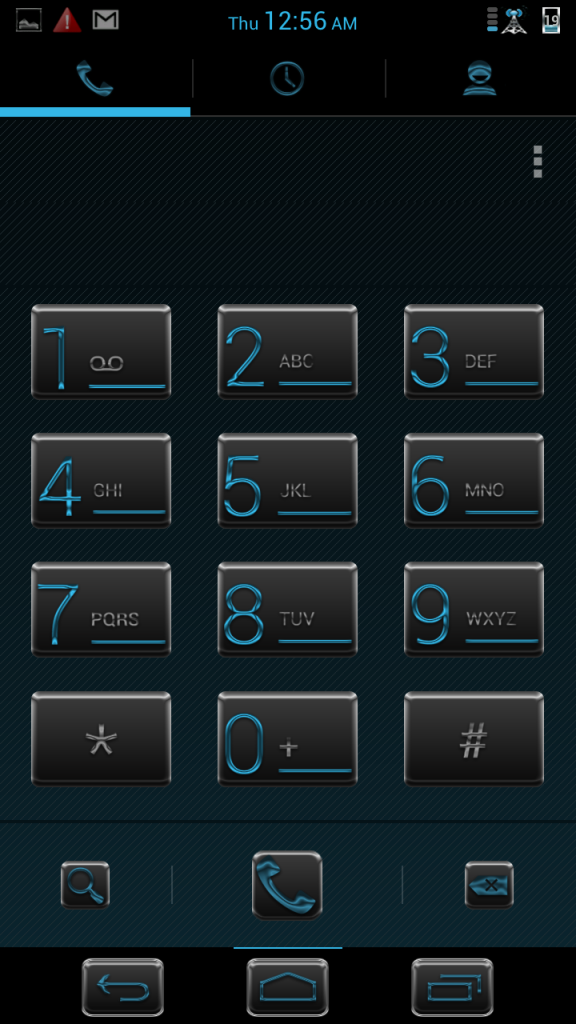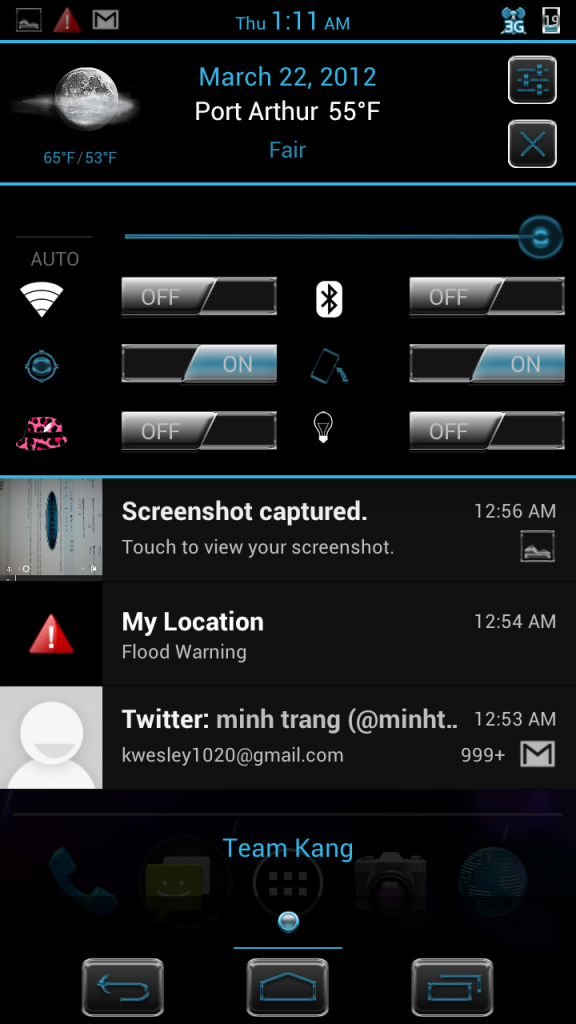 1. Download the zip​
2. Reboot into Recovery​
3 Wipe Cache​
4. Flash the zip​
5. Reboot and enjoy​
Note: It is always a good idea to make backups before trying to install any type of mods/themes/roms.​

March 22, 2012: Initial Release​
----------------------------------------------------------------------​
Thanks:​
Roman and Whitehawkx for inviting me to Team Kang​
All of our team kang members​
Nitro for letting me use his updater script and binary​
Alexia​
djdarkknight​
tiger13​
Callip​
JaiRomeo, Annex, and bgill55 for inspiring me to start themeing​
b1six and all of RootzWiki​
Everyone who has ever helped me in any way​
everyone who contributes to open source.​
If I forgot you im sorry.​
NOTE: I have spent alot of time creating these images and getting everything put together. Please do not use my work without asking. If you want to use something then ASK 99.99% of the time I will say yes. All I ask is give credit and thanks. ​
DO NOT POST MY WORK ON OTHER FORUMS BESIDES ROOTZWIKI!!!​