·
THEMER/JEDI COUNSEL/GODFATHER of Inversions
This was a challenge for me since I'm new to the Fascinate scene.. I've been theming Droid 1 roms for about 8 months now but the wife upgraded and wanted me to port my themes so she could run them still... Since I'm sure JT will be updating frequently, I decided to release it now even though I wanna invert the stock Mms.apk unless he adds that feature in.. I saw in a thread that a nexus Mms is working on this rom so I might just grab that... This is an update.zip so install it via recovery or rom manager... I did all the xml edits since this is vanilla and doesn't have any customization options yet so all you gotta do is install it and enjoy...
..
MAKE A BACKUP PRIOR TO MODDING YOUR DEVICE!.. I'M NOT RESPONSIBLE FOR YOU OR YOUR PHONE...
Installation instructions:
1. download the link(s) you want and move them to the root of your sd card or to a known directory.. also, if you installed gmail from the market, you need to uninstall that from data/app since the one I include goes to system/app..
2. either use rom manager to install rom from sd/choose the zip/wipe dalvik cache/let it do it's thing
3. or use the power off menu to reboot into recovery/wipe cache partition/go to advanced and wipe dalvik cache.. don't wipe data tho.... then 'install zip from sd/choose zip/find the zip you want to install/yes... repeat for any other zips minus the wiping... then reboot..
What's themed?
framework-res
Browser
Calculator - Kameleon Series
- Themed icon included
Camera
Contacts
DeskClock
Gallery 3D
GoogleQuickSearch -Kameleon Series - Inverted by theBowers, themed and customized by me
GoogleVoice - Kameleon Series
-Inverted by theBowers, themed and customized by me
LatinIME
- GB keyboard - Kameleon Series
Mms
Phone
Settings
SystemUI

Inverted Gtalk1.3
- By Alastrionia (themed by me) - I haven't tested wether the video chat works now since the wife doesn't have any contacts that have a functioning video chat phone but it should
Inverted Gmail
2.3.5
- Inverted by me and ecsnead69 - this version has the inner messages inverted as well..
DARK MARKET v3.0.27
- Inverted and themed by me -
This is a seperate install
since not everyone wants an inverted market... this flashes right over the 3.0.27 market that comes with the rom...
DOWNLOAD LINKS:
1.
http://bit.ly/jtVanillaGBromMurder
Build 7/31 Main Theme
- only use if on JT's 7/31 release
2.
http://bit.ly/MurderJTVanilla82ROM
Build 8/2
Main Theme
- only use if on JT's 8/2 release - This one has the mod for the power control widgets in the pulldown but it has the same issues it originally did on 7/31.. the 4g icon shows up when plugged into the pc and the usb mount screen looks messed up.. it says there is an sd card error but there isn't.. just proceed as you normally would and it's fine.. hopefully we can get a fix for this in future updates.. credit to dreamsforgotten and notta and and chopper the dog*
3.
http://bit.ly/2037BlackRedMarketD1
Dark & Red Market 3.0.27
- Flashes like a theme in recovery or rom manager
3.
http://www.droidforums.net/forum/b-boy/151132-kameleon-series-apps.html
Link to my Kameleon apps
.. there are GB keyboards and Facebook here to browse through..They are self theming so they'll be red highlights...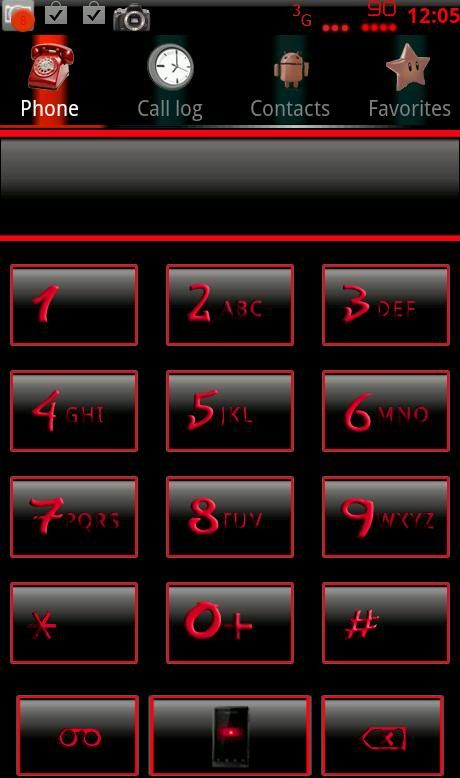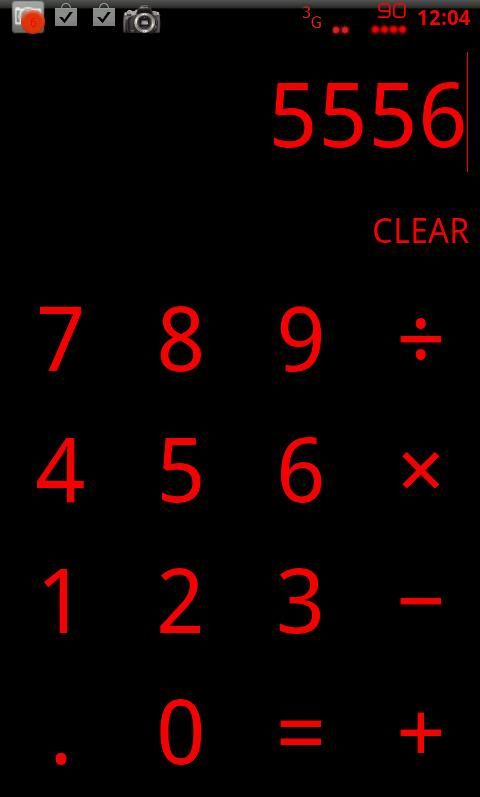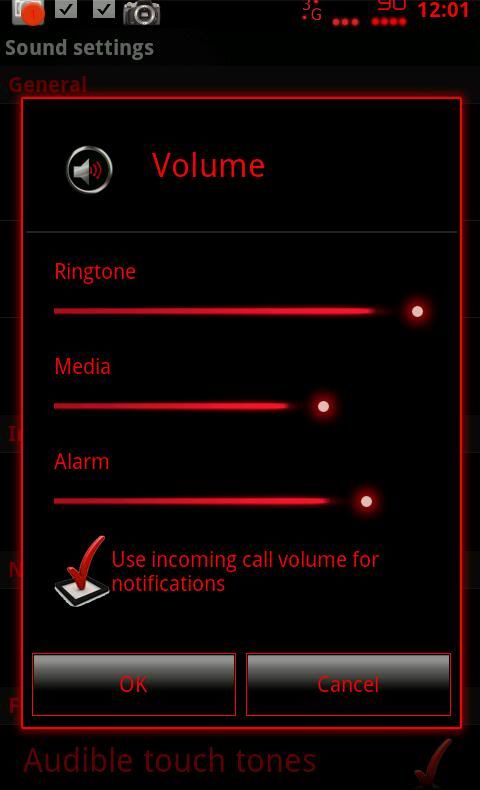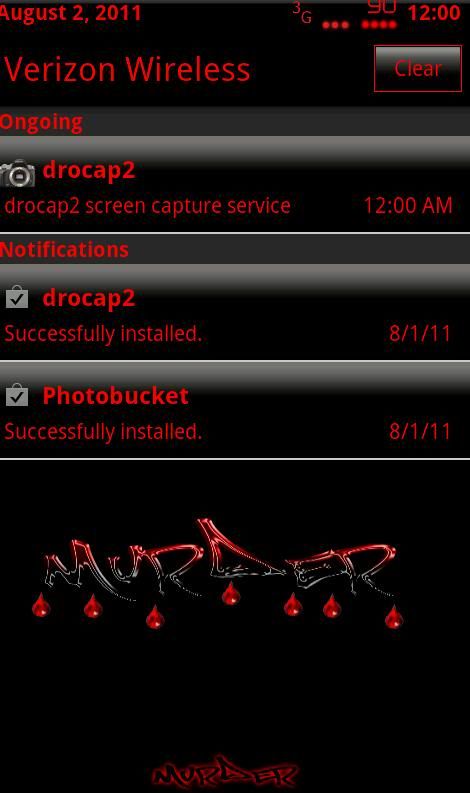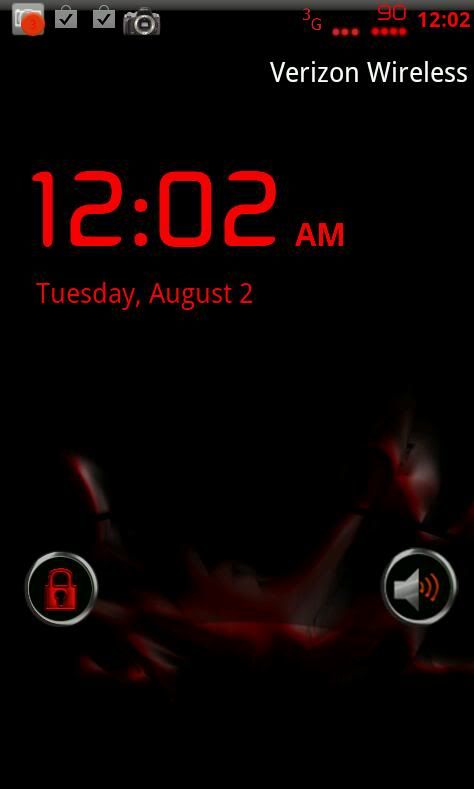 [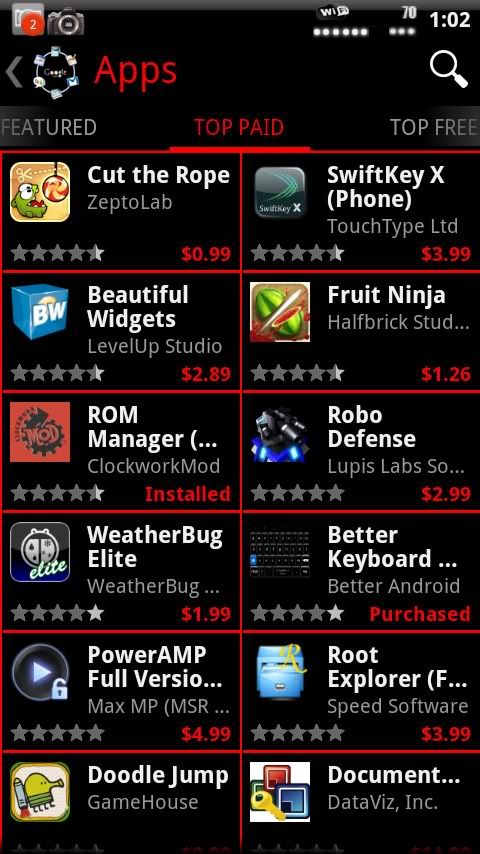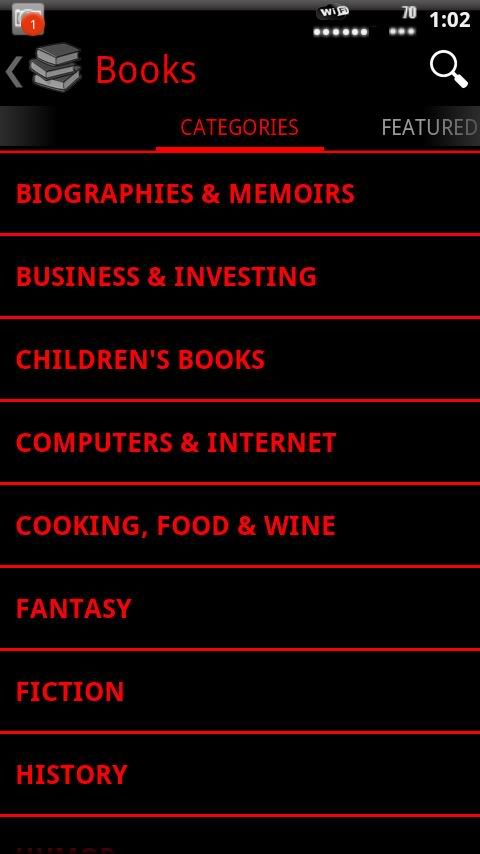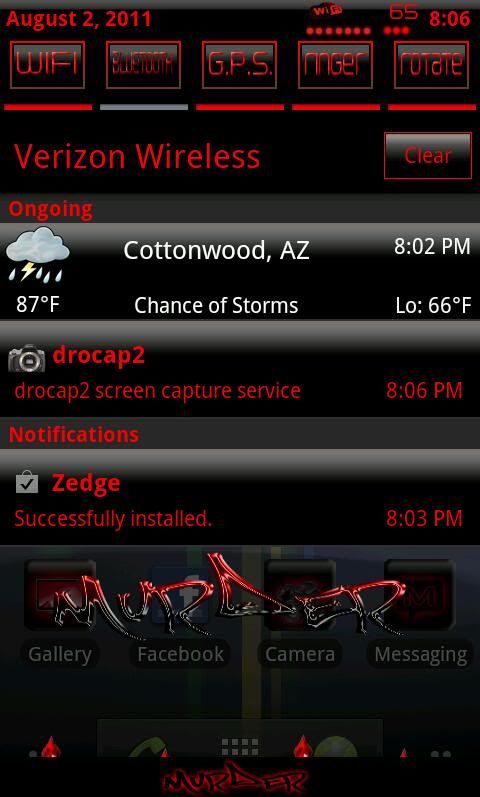 I have 9 full themes out and I plan on porting them all especially since the theme chooser isn't built in yet and I don't make those... I put a lot of time into what I do and I relealize not eveyone will like my style or colors but to those that do.. thank you and enjoy!.. The bottom screenshots have different colored statusbar icons since I used those in different threads for gmail and Dark Market*