chargRED​
I would like to start off by giving credit to all the great themers that I have probably borrowed images from.
In No particular order, TheBowers, bgill55, Mobile_Sensei, NatemZ, and I'm sure theres more.
DISCLAMER
This theme is in no way complete and I can not give any ETA's as when it will be or if it ever will be because of my busy schedule with life and work, but I will try if there is enough interest. FYI, I am fully aware that the dialer and contacts needs some work, Please enjoy the rest.
Install Instructions
This is a Metamorph theme, but I recommend using ZipThemer from the market to apply it.
Just move the zip to your sdcard/zipthemer folder then open Zipthemer
You will have to update ZipThemer to work with Edify Scripting (heres how to do it)
Select Menu then Update Edify from within ZipThemer, then select BROWSE and choose any zip off your sd card that is known to work with edify scripting, then select CONFIGURE. Now, you will be able to continue on to the next steps and ZipThemer will work.
From there select +theme, and choose my zip, then choose *output and name it whatever you like.
Next, select Build it, and choose to make a backup (it will ask you) that way if you don't like it you can easily flash back to what you had before installing.
Finally boot into CWR, and choose the zip you just made and flash then reboot.
I am currently using this on GummyGB v1.8, It should work for "almost" any rom, the good thing is if it doesn't look how you expected all you have to do is boot back into CWR and flash the Undo file you made in ZipThemer and your good to go.
I don't think ZipThemer has been given enough credit, but it allows you to try this theme on any rom and flash back using the undo feature without any negative effects. For Ex. When I was building this I caused my phone to bootloop, I just flashed the undo zip and I was back up and running.
If you do try this on another rom and you are not happy with the results, you can also go into the zip file you got from here and change the .pngs and .jpgs as you like. (Be carefull Changing .9.pngs unless you know what you are doing) then rerun it though ZipThemer and see If you fixed your problem.
EXTRA NOTES: Because this is a ZipThemer Theme then if your Rom (ex. GummyGB 1.8) gets updated to say, 1.9 then all you have to do is apply the rom update then run ZipThemer again and apply, Then this theme will essentially be ported to the new update.
DOWNLOAD
http://dl.dropbox.com/u/7883290/chargREDv1.zip
SCREENSHOTS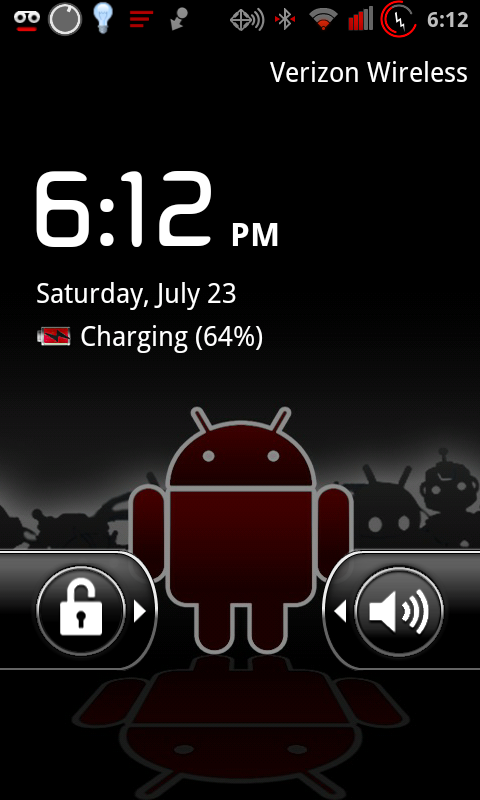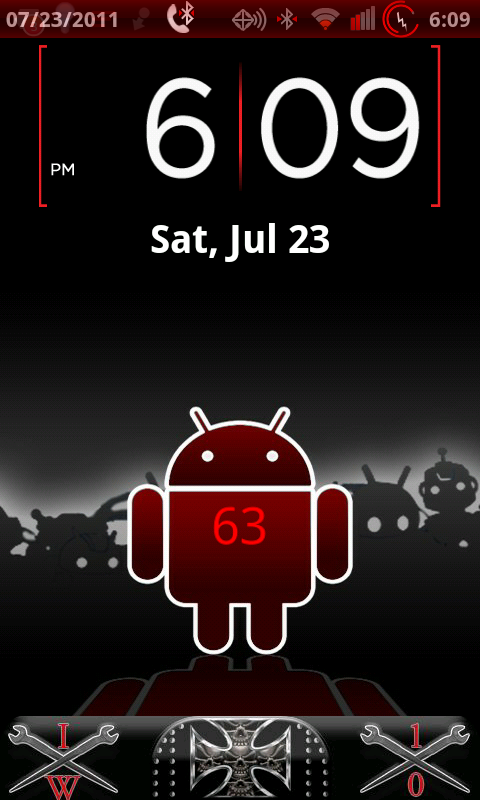 If you feel I have helped in some way please feel free to donate by clicking on link below.
https://www.paypal.com/cgi-bin/webscr?cmd=_s-xclick&hosted_button_id=VDUSLGCD24GPS
​